There was Matsuri (Festival) held at Sakura House in the middle of summer season.
This is one of the biggest annual event in Sakura House!!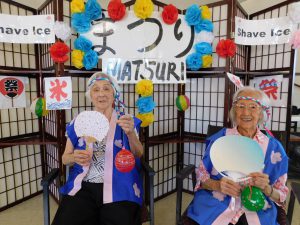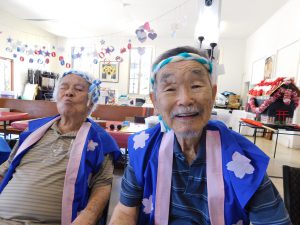 In the beginning, we had a game for fishing water balloons in a pool,
and made original headbands(Hachimaki) for the festival with each other.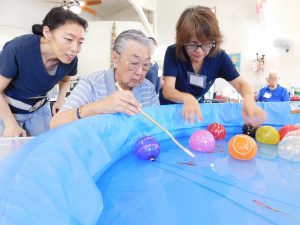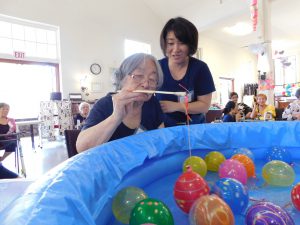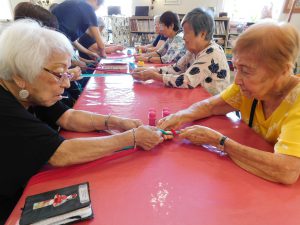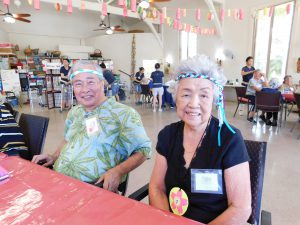 After lunch, Sakura House staff carried our handmade small shrine (Omikoshi) with cries of "Wasshoi, Wasshoi!"
Also we danced "Tanko Bushi" together.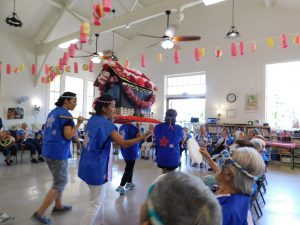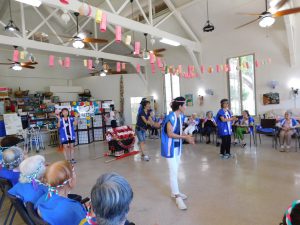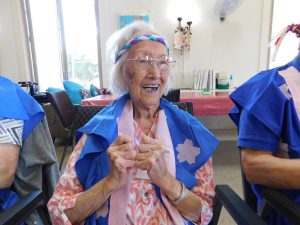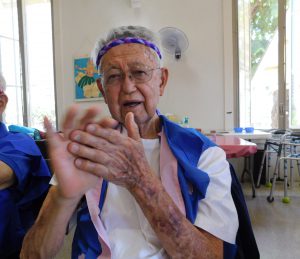 In the finale of Matsuri, we made shave ice which is everyone is looking forward to. 
Everyone tried shaving ice with a small shave machine while the staff made shave ice with a big machine. 
And we enjoyed our handmade shave ice!!!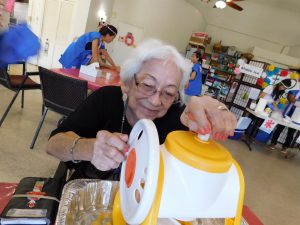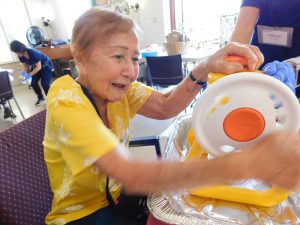 We had the syrups of Strawberry, Matcha and Lemon with the toppings of Azuki and condensed milk.
The most popular flavor was Strawberry this year as well.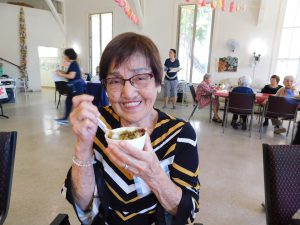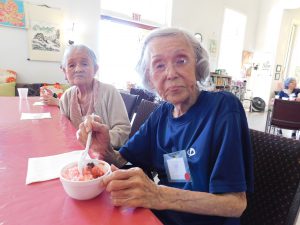 After we enjoyed the shave ice, we played bingo with some prizes related to Matsuri.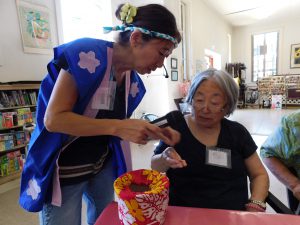 Everyone looks forward to this festival every year, so they showed appreciation to us when they were leaving.
We also appreciate everyone to have been able to see many smiling faces!!!!!