March 16th 2018…
Sakura House celebrated the 9th Anniversary with our special event!!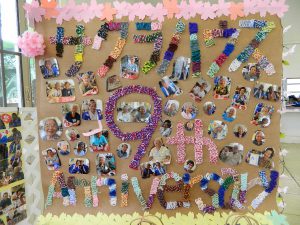 The first program was Game activity. It's the game to throw balls to put in cups.
Participants had 9 balls for our 9th anniversary and competed how many scores they got.
It was very difficult to put the balls in cups, but they really enjoyed.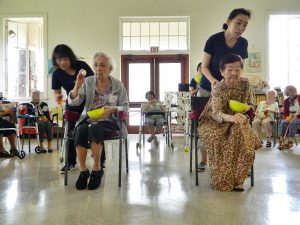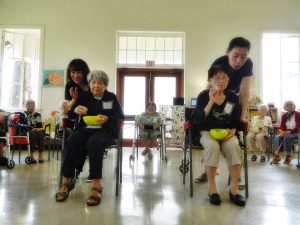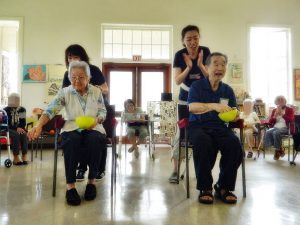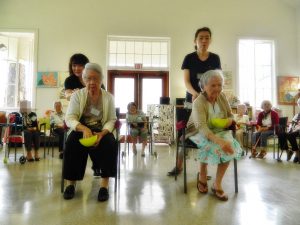 For the participants who got the highest score in the game, we congratulated them with Lei.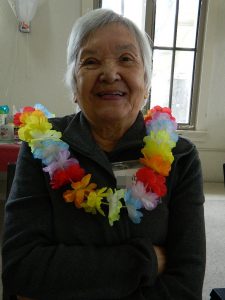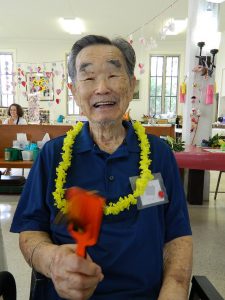 After the participants played, our staff also joined the game!!
It was difficult to put the balls in cups as well, but one of staff got the highest score in all…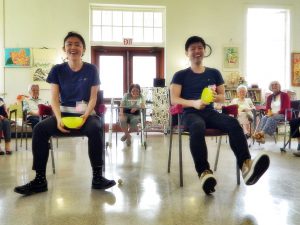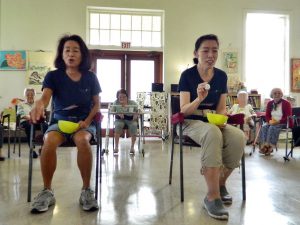 Then, we had a slide show to see how we spent a year together.
When the participants find their pictures on the screen, they looked very embarrassing , but happy to see everyone's smiles.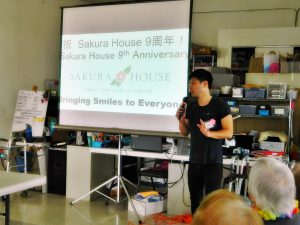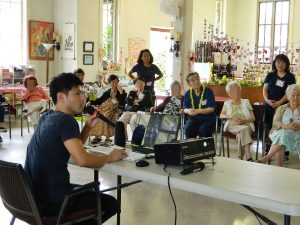 After the slide show, we made "Shiratama Dango" together.
Everyone loves Dango. Look at their pleasant faces!!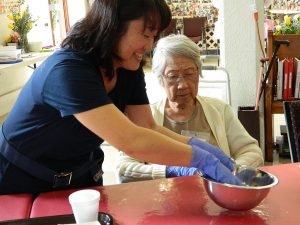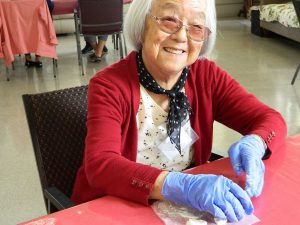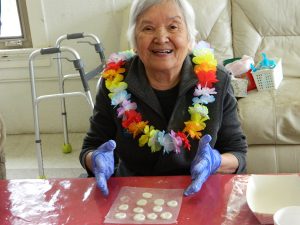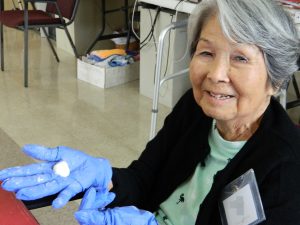 And….
The staff boiled and "Shiratama Dango" was ready .
We added Kinako(roasted soybean flour) and Azuki (red bean) on top.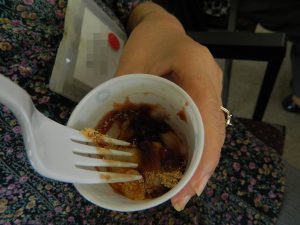 Everyone looked so happy!!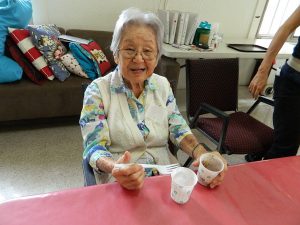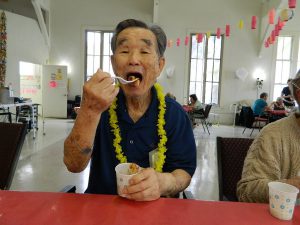 When the family members came to pick up, we gave a photo album to the participants.
The photo album contains a lot of pictures at Sakura House so the family members get known how their loved one spend the time here.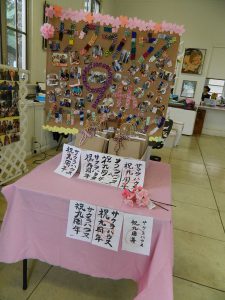 Yoshiko Sensei who is a Ikebana teacher at Sakura House dropped by and brought a big cake with the message!!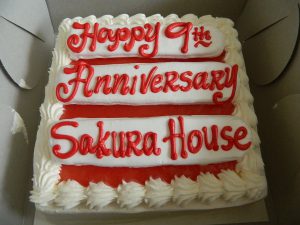 We sincerely appreciate that we always have many support.
Thank you very much for all the people who are involved in Sakura House.
We're going to have a 10th anniversary next year.
We keep doing our best to be able to see much more their smiles!!
"Bringing Smiles to Everyone"