Although it is still hot here, we held an Athletic Meet.
We had many voices from our participants that they do not have chance to exercise at home. 
So we planned the Athletic Meet this year to do more exercise here.
For the first event, we had a mixed competition with 3 different games.
We divided into 2 teams, Blue and Red and it was a relay race so everyone was so enthusiastic to cheer up own team and participate.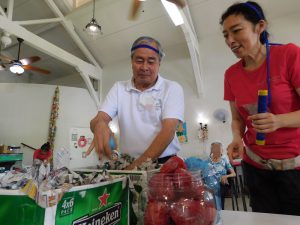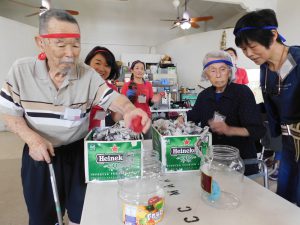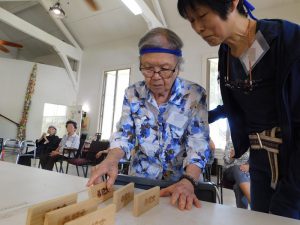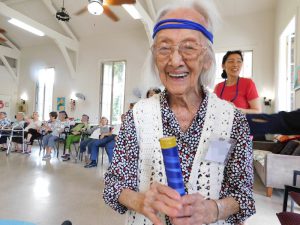 We had 2 matches and the score was 1 – 1. They both had good matches.
The next event was a cooking activity to make everyone rest after the heated game.
Since the Halloween is coming soon, we made a pumpkin muffin!!
Everyone was very cooperative even right after they competed each other.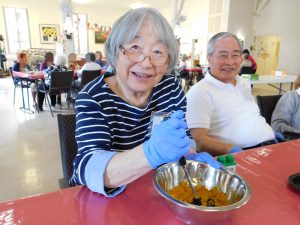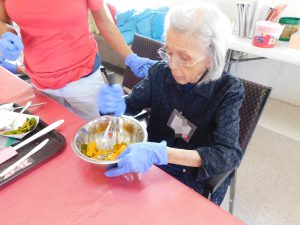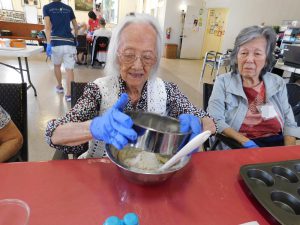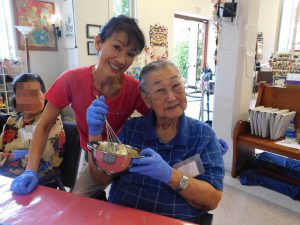 While waiting the muffin to be baked, everyone enjoyed Japanese bento at lunch.
After lunch we had a cheering competition. We competed which team is more supportive to another team.
They used handmade drums (Taiko) to make sound and cheered up each other.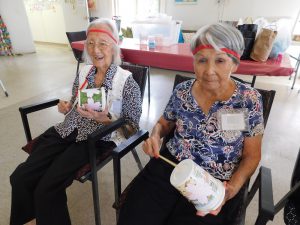 And… look at how enthusiastic they are by tieing headbands (Hachimaki)!!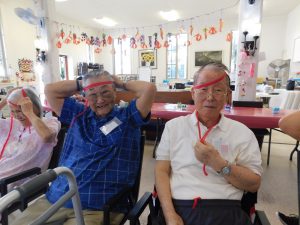 Then our final game was a ball toss game.
We had 3 matches and the winner goes to…   
The blue team!!!!!!!
They got a trophy and enjoyed the moment of the victory.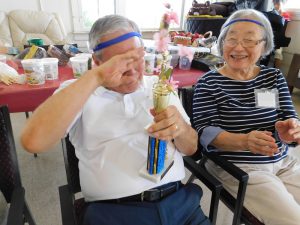 After the Undoukai, they had their handmade muffin and got energy back!!