We had the annual festival (Matsuri)  this week.
We decorated the facility with some Matsuri items and the atmosphere was really nice for Matsuri.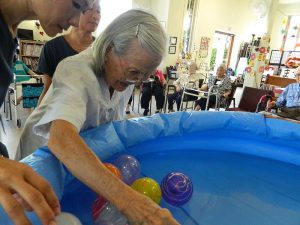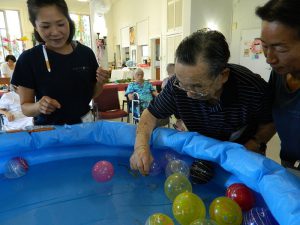 For the education time, we had a flower arrangement(Ikebana) program.
Everyone concentrated to arrange the flowers and made their own beautiful arrangements.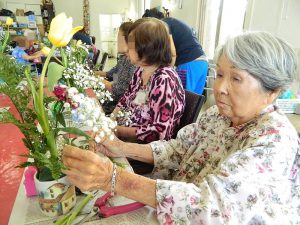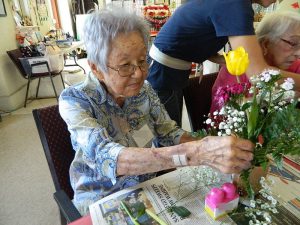 After the lunch time,  we carried a portable shrine(Omikoshi) on our shoulders saying, "Wasshoi, Wasshoi"
We also danced Tanko Bushi together.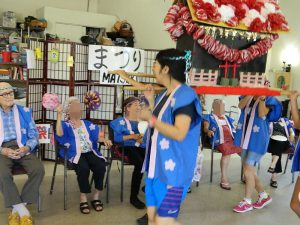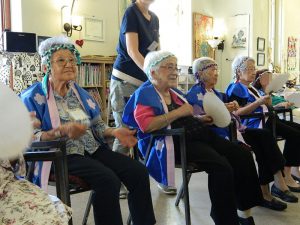 The last part of Matsuri was a Shave Ice!!!
Everyone had been looking  forward to having this shave ice for a year!
There were 3 flavors(Strawberry, Banana and Green Tea) and the strawberry was the most popular flavor.
Many people told that they didn't have any chance to eat a shave ice at home so they all looked so happy and the staff also enjoyed eating the shave ice.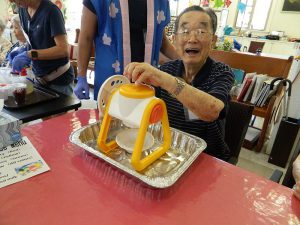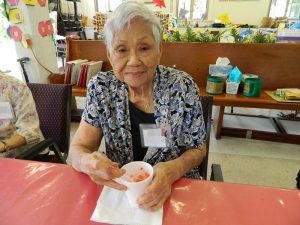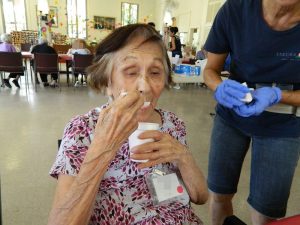 There were so many smiles we could see through the Matsuri!!!
We're planning to hold some more seasonal events!!