10th Anniversary
We are very glad to announce that on March 16th 2019,
we were able to have a 10th anniversary.
To celebrate our anniversary, we held a special event at Sakura House.
First of all, we had a special game!
The game was to fold a Sakura House T-shirt and decorate a board with "10" signs.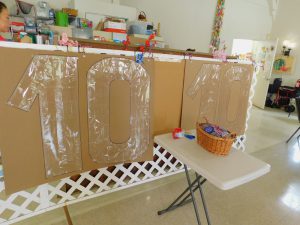 The game was a relay race so everyone was doing so fast!!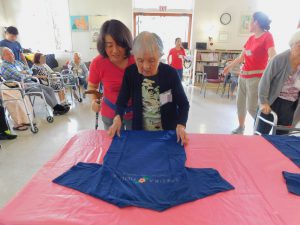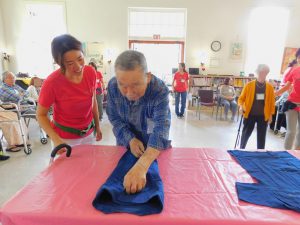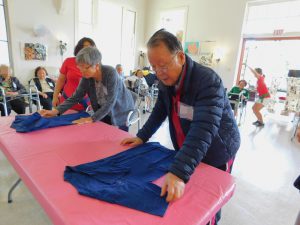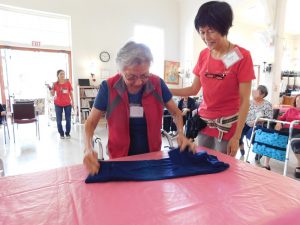 Looked like everyone often does fold laundry at home
because they fold very quickly and neatly!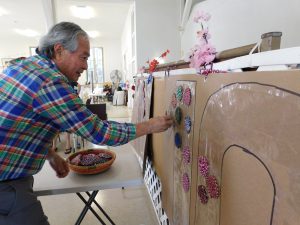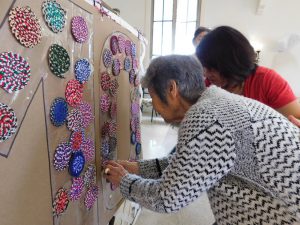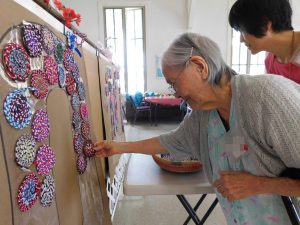 The signs of "10" were being decorated gradually and
the 2 teams completed almost at the same time!
We could make a wonderful board together🌸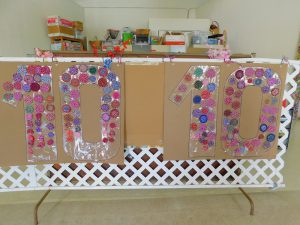 The next activity was a cooking!!
To celebrate the 10th anniversary,
we made Kouhaku manjyu(red and white Japanese steamed cake) this year.
Everyone really focused on making during the cooking time.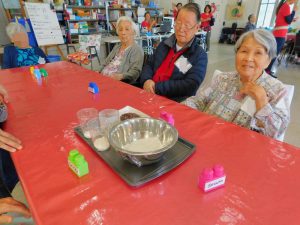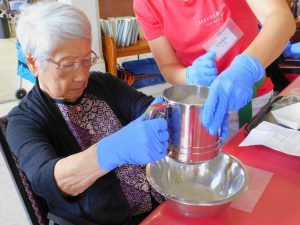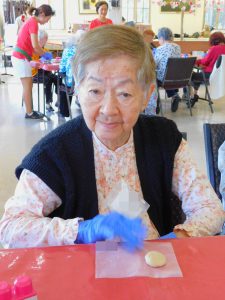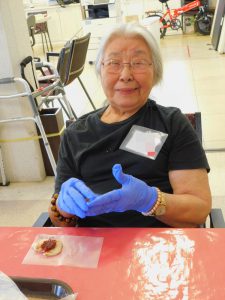 Until the manjyu was steamed, we had nice lunch and afternoon exercise.
After that, we had a photo slide show and
looked back at our memories such as our beginnings and last year's memories.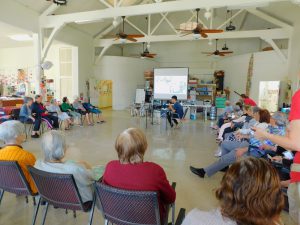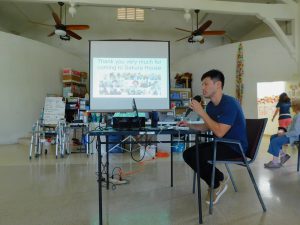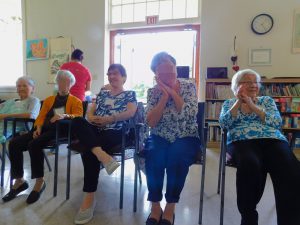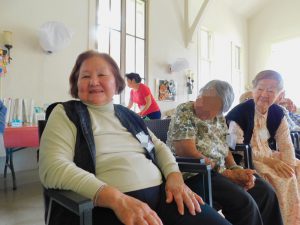 There was a participant on that day who have come to Sakura House since our opening which is March 16th 2009.
She has come to Sakura House for 10 years now…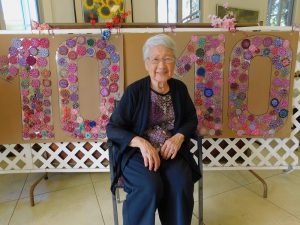 It is really amazing and we even did not know what to say,
but when all the participants knew it, they just started applauding!! 
We hope she continues to come to Sakura House for many years to come!!
After the slide show, it is a Manjyu time!!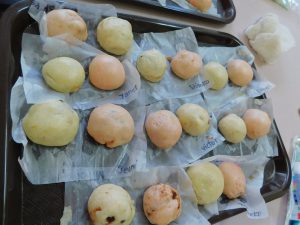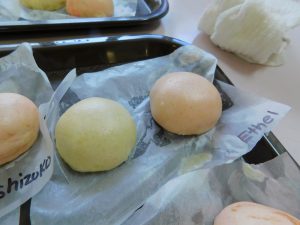 Everyone had been waiting for the manjyu steamed since they made.
Look at their happy faces!!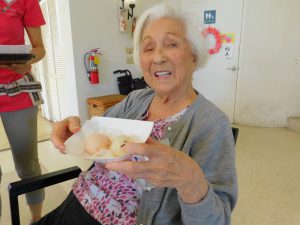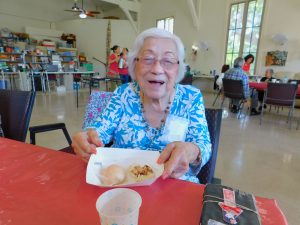 Their smiles also gave us happy feeling.
The activity still went on…
The last of activity of the day was….
Bingo!!!!
At Sakura House, we have a bingo time every Friday, but this day was so special!
We got better prizes than usual for our special event!
Everyone was staring at their cards to find the numbers.
And some of them got a bingo and won prizes!!!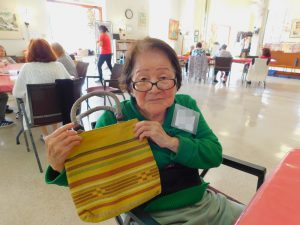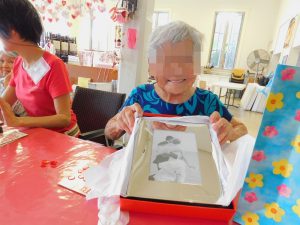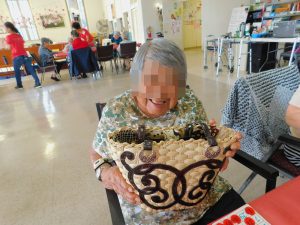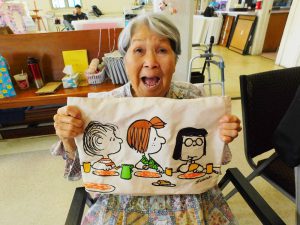 And finally….
One participant won the biggest prize!!!!
It is the 10th anniversary,
It is a very very special event for Sakura House
so it is a very very special prize 
which is….
"SAKURA HOUSE 1 DAY FREE PASS"
She got the biggest smile of the day when she won the prize.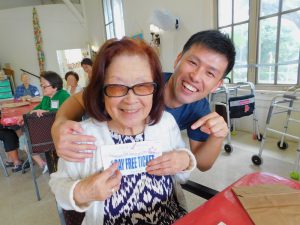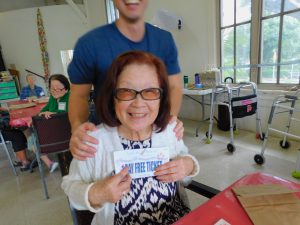 And when the family member knew her prize, they were also happy 
and decided to go to her favorite restaurant!!
At the end of the special day,
we took everyone's pictures in front of the board!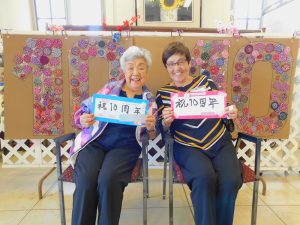 We received many congratulations from the participants and their family members when they were leaving. 
It truly became the special day for us.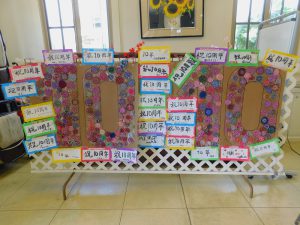 For all the participants who have come to Sakura House now,
we continue to do our best to bring lots more smiles!
Also I would like to appreciate Sakura House staff 
for having had provided safe environments
and many smiles for 10 years!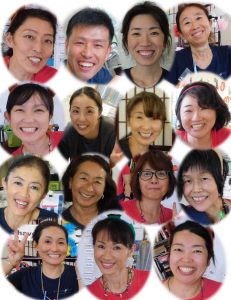 With so many supports from everyone,
Sakura House continues to get more community-based,
and dedicates ourselves to the community
and seniors who live in Hawaii!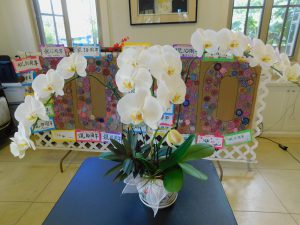 Sakura House Director
Yuya Matsuoka